H&M sweater, booties & scarf, Club Monaco cardigan, tights & skirt,
Marc by Marc Jacobs bag, Wilfred blouse, belt from Mexico
These pictures were taken last week before a) the snow and slush came and b) my body finally decided to get sick. A perfect example of why you shouldn't "tempt fate," as one of my friends likes to say. I kept boasting to my boyfriend over the past two weeks about how miraculous it was that I hadn't gotten very sick yet all winter. It's like I was waving a red flag or something.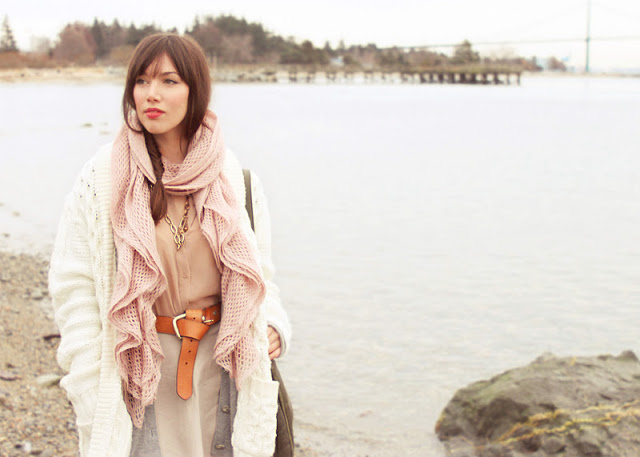 Though I felt less than amazing, I still had a great time at Mount Baker over the weekend. My friends and I did absolutely nothing other than bundling up in blankets on the couch next to a fire, watching the snow fall down outside. Kind of the perfect thing to do if you're not feeling well actually. I'm staying home from school today in the hopes that I feel 100% by the end of the day then it's back to reality tomorrow!
How did you all spend your weekends? Hope you lovelies are all of to a good start of the week so far!