Joe Fresh coat, H&M blouse, necklace, & skirt, vintage belt,
Unlike many girls, I'm not really crazy about black. I usually buy the odd black piece out of a sense of duty, as if I need to have something black in my closet just for the sake of normalcy. Having said that, this winter I've made a slight shift towards wearing neutrals more, and black is undoubtedly one of the best bases. I find it's especially amazing paired with jewel tones and gold, two of my favourite winter-appropriate colours/materials!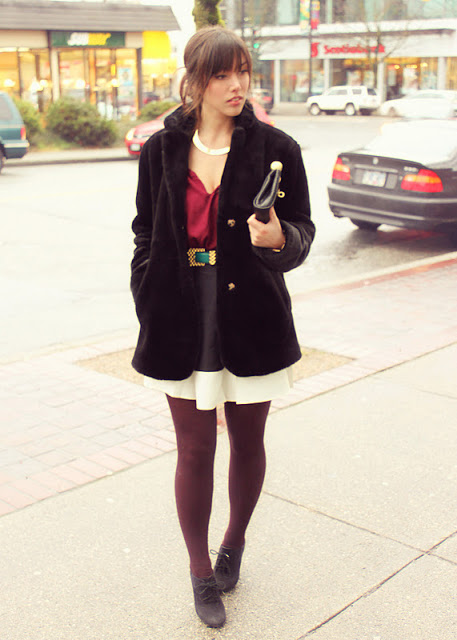 I had what might have been the most boring weekend of my entire life thus far. I had to get serious, buckle down and focus on school work. Not fun but hopefully it will all be worth it by the end of this term…that and reading week is just around the corner! I'm planning on heading up to my cabin and doing absolutely nothing aside from working out, applying for work (if anyone has any tips for online/print fashion and lifestyle writing positions – LET ME KNOW!), and eating. A lot.
Hope you all had a much more relaxing and fun weekend than I did!