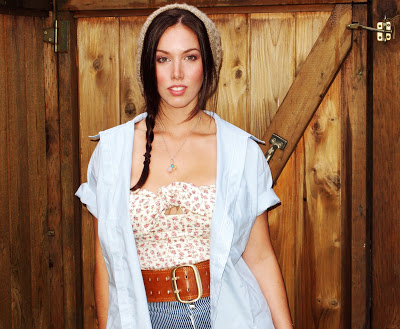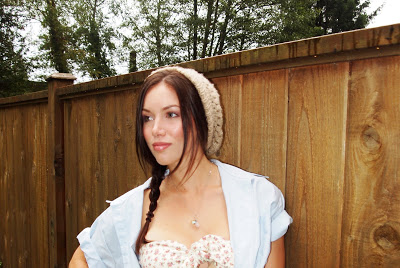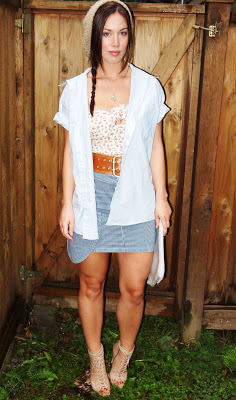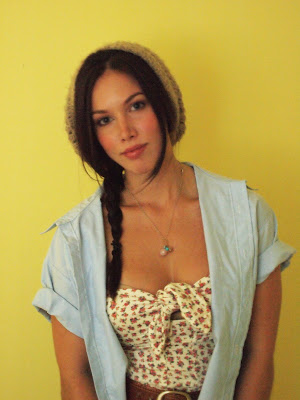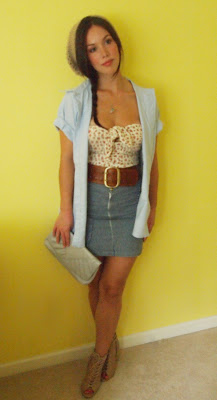 The weather is not being particularly nice today. It started promisingly with dry weather in the morning, so we decided to head outside for the outfit shoot. As we were enjoying ourselves in the grey but rain-free weather, a cloud burst came right overhead and completely drenched us from head to toe in the space of 30 seconds. Good times. Given the unfortunate but not unusual weather conditions, we decided to wrap up the shoot in my room (my very yellow room…you need warm, happy colours when you live in a place with grey skies 7 months out of the year).
My outfit was a little inspired by all three of these shots: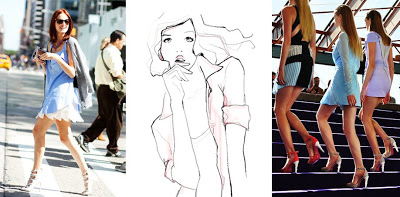 I think the common factor is that beautiful sky blue in Dion Lee's collection and TTH's dress, and then Garance's men's shirt thrown in for good measure cause…I'm wearing a men's shirt. With no blue to be seen in the sky right now, I guess I feel the need to add dashes of it into my wardrobe!
Wearing:
Brother's shirt, Allison Wonderland skirt,
Urban Outfitters bustier, Necklace from vendor in Maui,
Aldo lace up booties, Vintage clutch, Aldo accessories hat