So as I mentioned before, I have a bit of exciting news to share: both Obakki (which I did a recent feature on) and the BC winery Painted Rock are participating in a charity fashion show this coming month!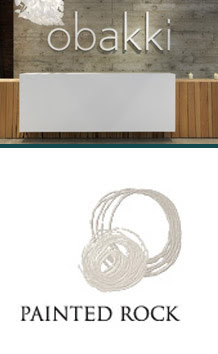 One of my lovely friends volunteered at the Savong School and Orphange in Cambodia last year and was really moved by the experience. Wanting to raise funds for the school, she came up with the idea of putting on a charity fashion show that would feature both a local fashion label and winery, with all proceeds from the event going towards the school and orphanage.
Having both Painted Rock and Obakki on board is incredibly exciting, as they are both such well-respected and innovative forces in their respective industries.
Painted Rock, an up-and-coming winery which has been raking in accolades like crazy this past year, will be participating by donating some of their wine (which is beyond-belief-amazing – trust me, I have had my share of it).
Obakki's incredible F/W collection will be featured throughout the show, so if you're a fan of the label and the collection, be sure to attend!
We have booked the event for September 30th and it will take place at the Opus Hotel in Yaletown, Vancouver. The best part? Tickets are only $30. So not only are you giving to those in need in a big way, but you'll get to sip on some incredible wine, see some beautiful fashion, and all in all have an amazing night out!
I am really excited for the event and proud to be participating in it in the small way that I am. Please contact me at tovogueorbust@gmail.com if you are interested in purchasing tickets or have any other questions! Hope to see you there!