So as promised, here's a look at the new shirt I managed to snag on a ridiculous sale at the Obakki and Fashion Canada event that I attended the other night! I'm so in love with this raspberry-fuscia colour. Even though it's definitely a more spring-ish shirt (which makes sense as it was from their spring collection), I feel like it will still add a great pop of colour to my fall wardrobe.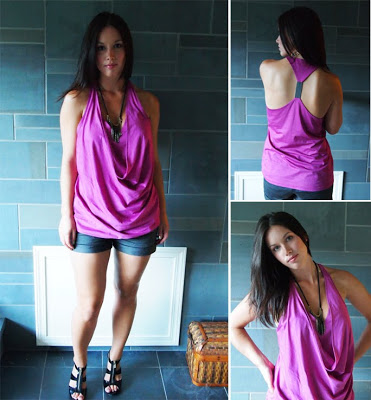 Wearing: Obakki shirt, Talula shorts, Michael Kors shoes
A celeb favourite (think
Rumi Neely
, Kate Hudson, Gwyneth Paltrow, Tyra Banks, etc), Obakki has picked up steam in a big way since its creation in 2005. This fall's extremely refined and discretely sexy
collection
is already getting majorly hyped throughout the blogosphere and fashion community, which can only be expected when the clothes are as wearable and lust-worthy as this: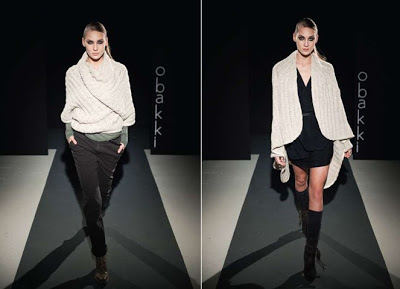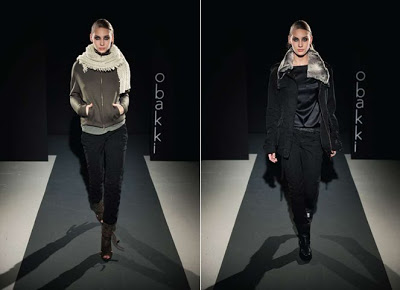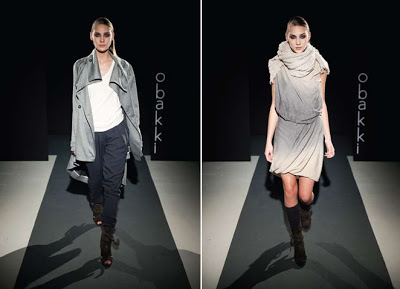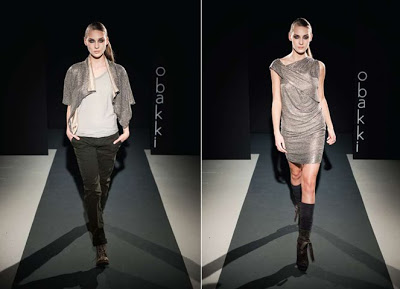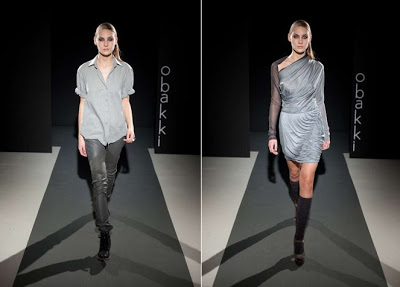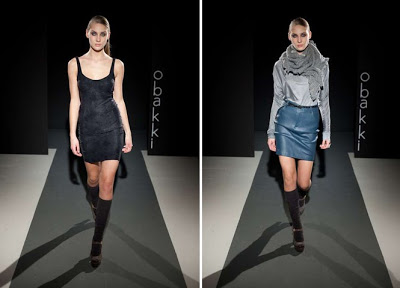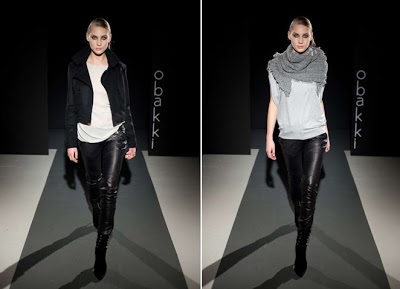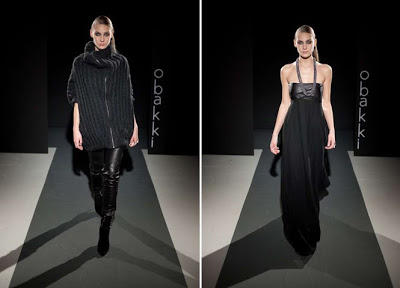 Leather is used extensively throughout the collection, and let me tell you, I felt it up in person and it is soft. That LBD pictured above is made of the most incredible leather, and I'm really a fan of taking something that's generally so feminine and classic and creating it out of a "tougher" material.
I am also especially in love with all the chunky knits and the muted sequins, and that leather bandeau dress in the last picture…well really, I'm just in love with everything in the collection. Aside from being beautiful, every piece is locally-made in Vancouver using the most luxurious fabrics, so basically anything you get from Obakki will last you a lifetime.
Also, Obakki's founder, Treana Peake, and her husband Ryan Peake (who happens to be from the band Nickelback…Canadian Power Couple of the year candidates for sure) have also started the Obakki Foundation, an amazing charity which uses fashion as a means of raising funds for a variety of global issues, with a focus on clean water provisions and educational development throughout Africa. Fashion doing good, you can't help but love it!
Check out the video below for a little peak into what Treana and Ryan are doing with the Foundation: