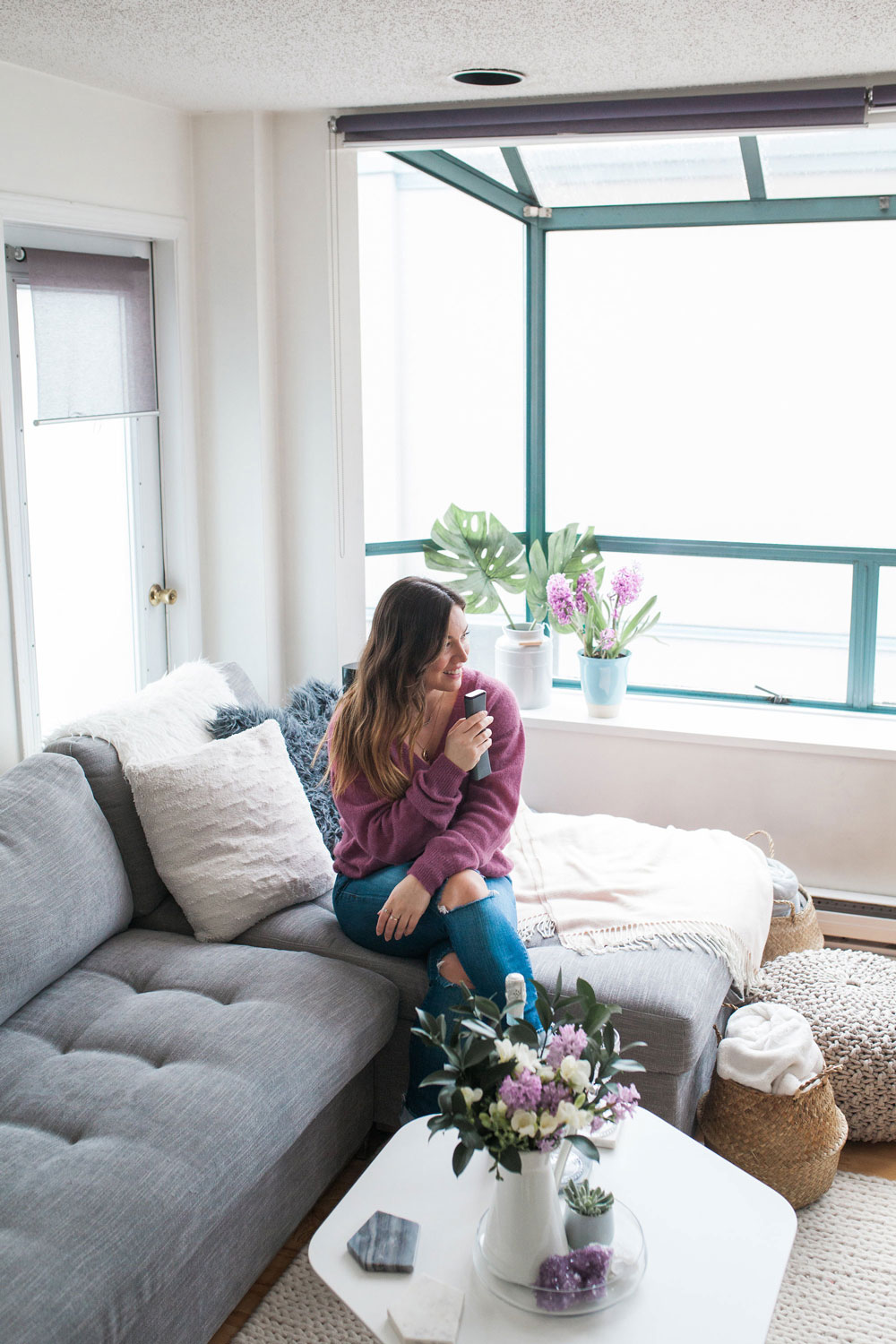 Matt and I's anniversary is on February 24th (10 years together this year, so crazy!) so Valentine's Day has always been a low-key celebration for us since we always knew our big celebration was 10 days away. In fact, the older we get, the more relaxed we've become about it—we used to go to the same Italian place every year and grab dinner together, then as the years went on we started talking ourselves out of going out for dinner (viva takeout!) and nowadays, we just enjoy a lovely night at home, usually doing a whole lot of nothing and saving our celebration for the 24th.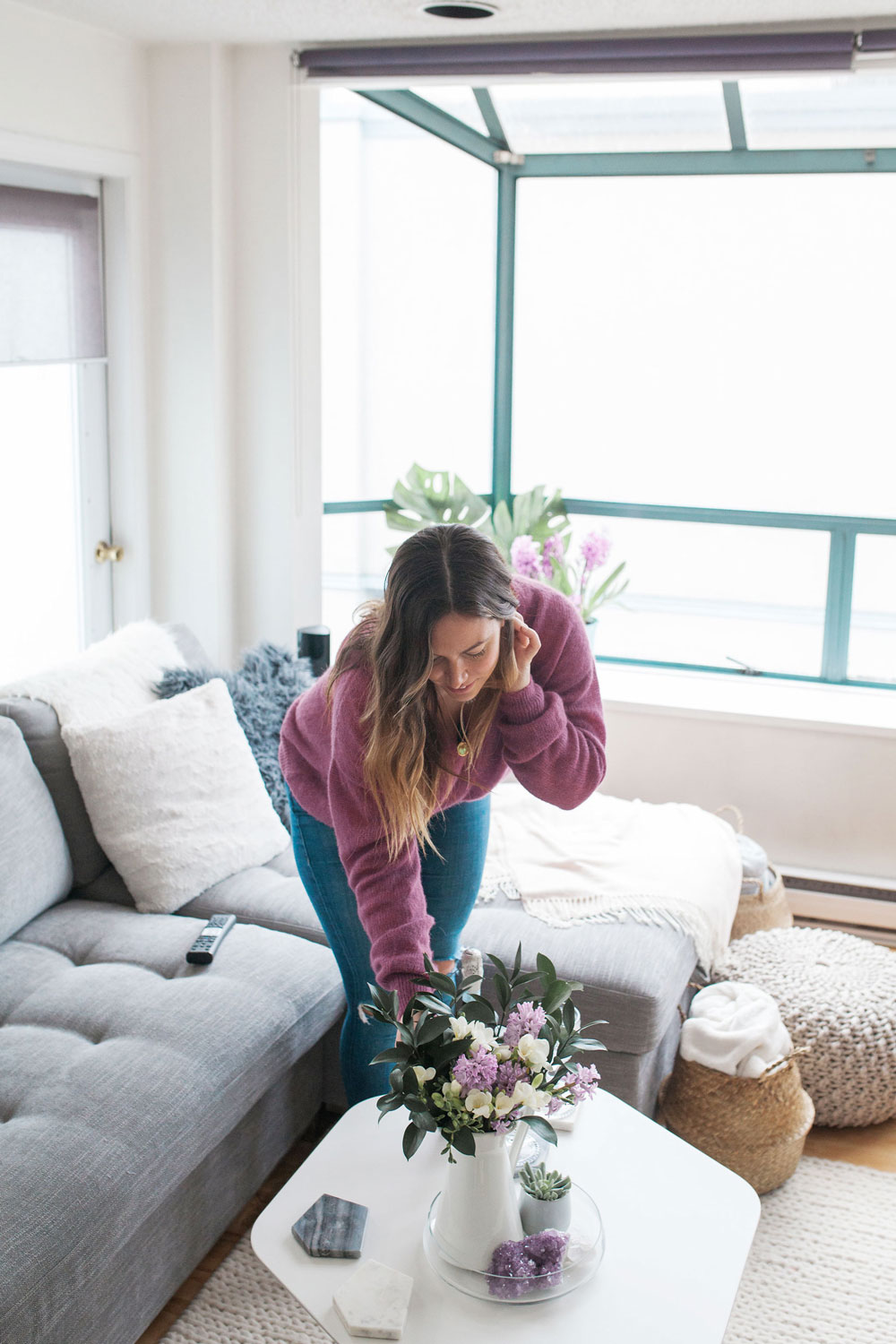 We always thought we were kind of unique in this but I feel like the older our whole group gets collectively, the more everyone seems to be into a more relaxed Valentine's Day celebration. It's nice to go out and do something romantic but for me, the cozy times in together are really when we get to spend proper 1:1 time together, plus I love that these more casual at-home get-togethers can be easily done with friends or family instead! If Valentine's Day is all about love, then I feel like the pressure to go out if you're not feeling it is silly—cozying up to a good show or movie and having some bubbly feels so much more right to me, especially now in my increasingly old age!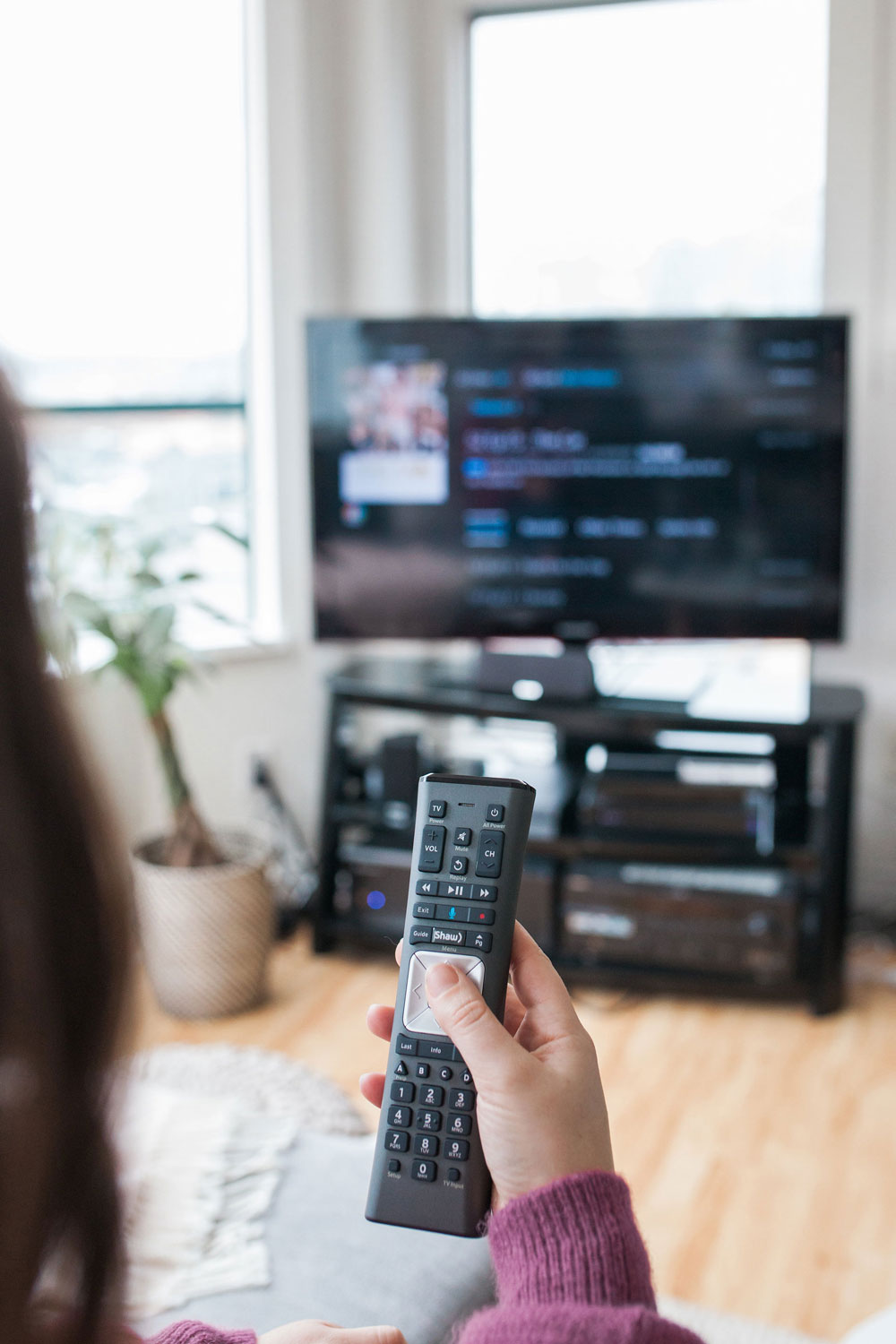 Fortunately, these cozy nights in have been made even easier thanks to Shaw. You guys might remember that we got Shaw's amazing BlueSky TV in about a year ago and since we had it installed, we have been so obsessed. I chatted over Christmas about how they integrated Netflix recently with their live TV service, which has added a whole new level of love to the infatuation I already have with the BlueSky TV service.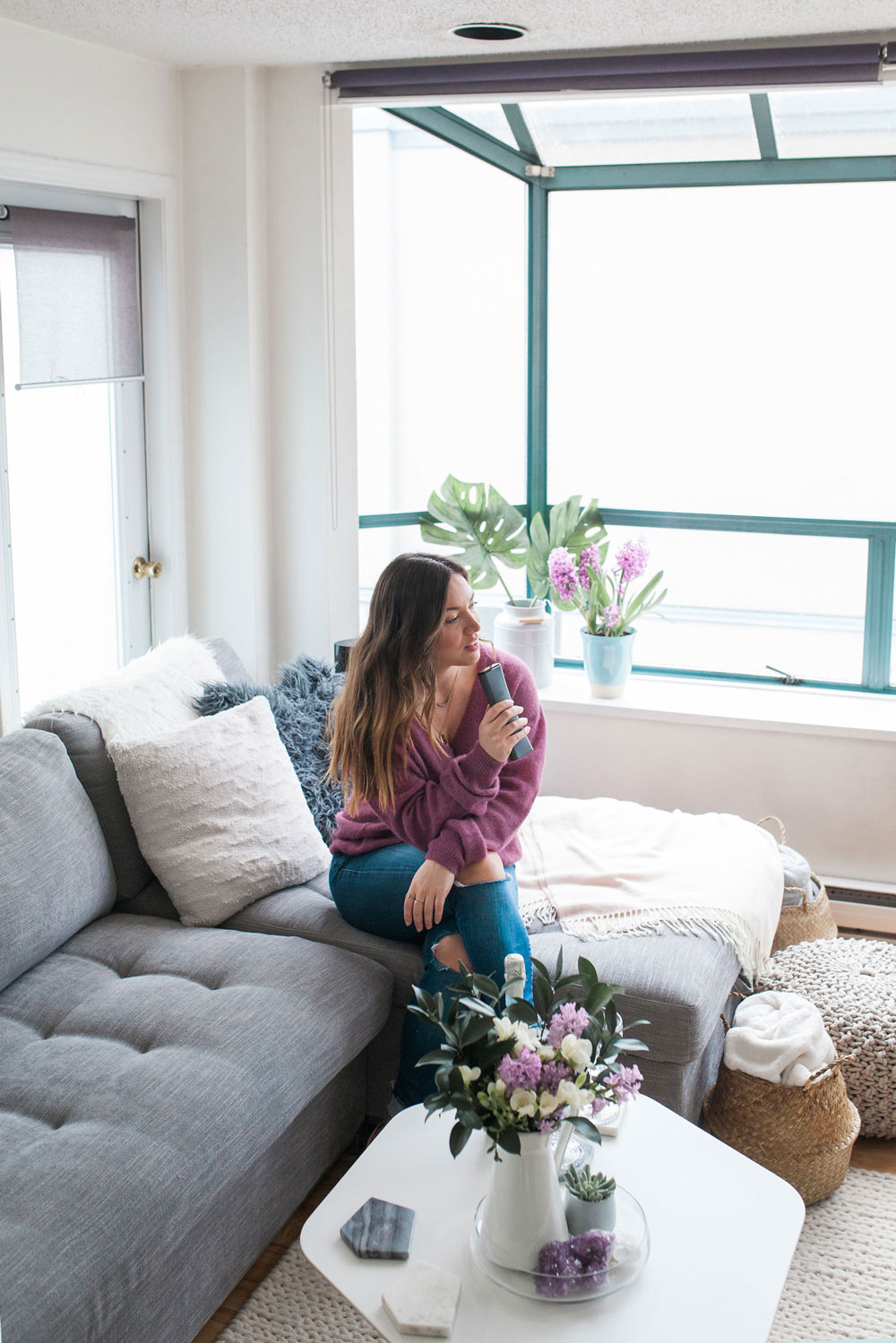 We've quickly realized that it's not only the perfect service for us to individually cruise through our faves (looking at my guilty pleasures like Real Housewives or Bachelor, whereas Matt is always looking for new comedy sitcoms to binge on!), but that it's added a whole new layer of enjoyment to our time together too. Because it's all voice-activated (you literally just hold the mic button and say whatever you're wanting to watch, whether it's a show, opening up Netflix, browsing by actor or even just to check the weather!), when we're kind of thinking out loud about what we want to watch together, we can actually just speak into the mic and see what pops up. No more having to research which movie or show we'll watch that night—if we're feeling stuck, we'll just maybe mention an actor we really like or even a movie we've already watched and find out either what that actor starred in or what similar movies there are to a movie we already love!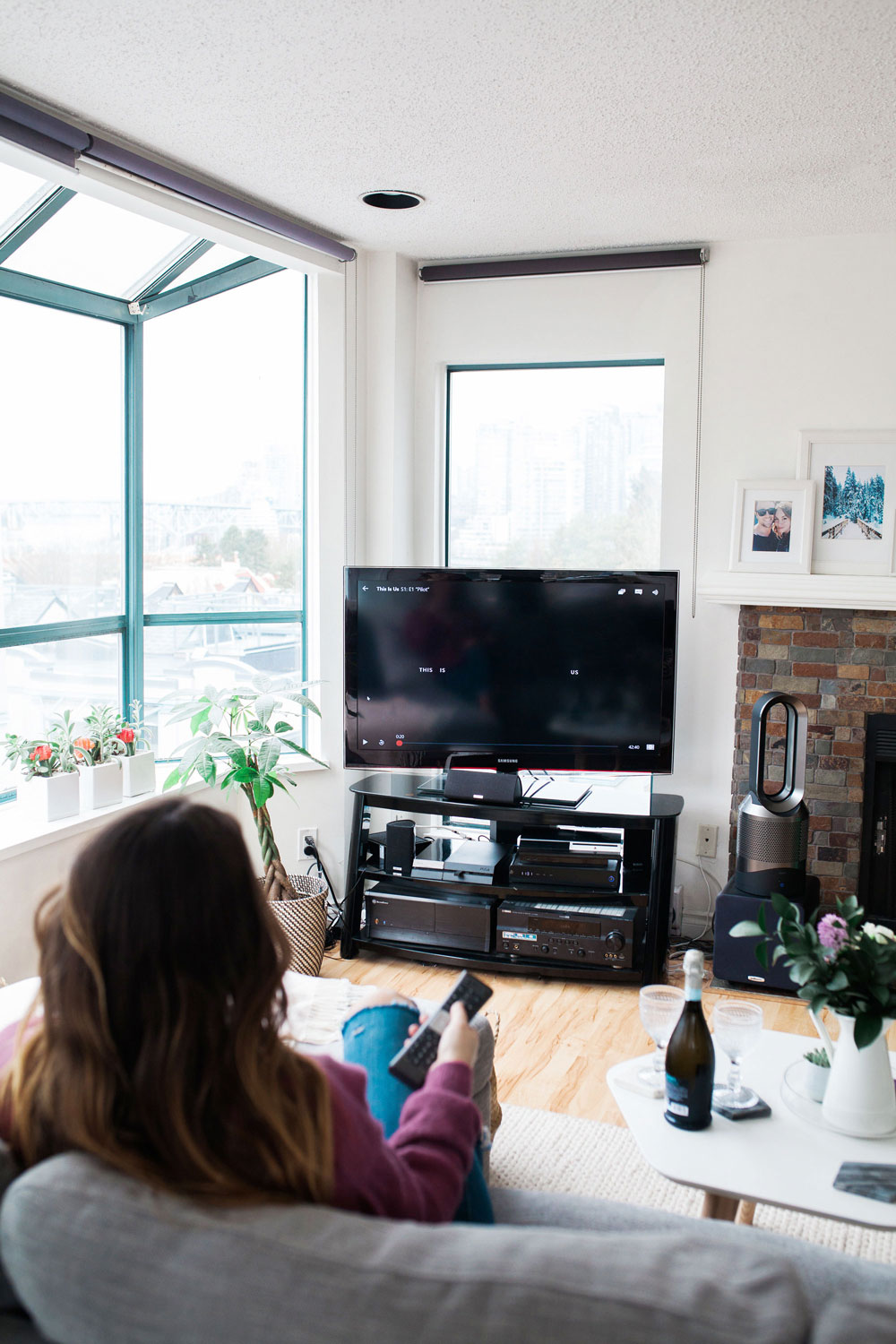 While I'm actually away for Valentine's Day this year (Matt's going to come meet me very late in LA where I'll be at work on the 14th!), we're making the most of this cozy time at home this weekend before we take off by having a little early celebration just the two of us. I love that this still gives us an opportunity to celebrate Valentine's Day and not feel like we're skipping over the holiday altogether while also doing exactly what we would want to do regardless: cozy in at home, pop some bubbly, make some stovetop popcorn and curl up on our couch to watch a binge-worthy show like This Is Us or cruise through BlueSky's integrated Netflix to find a new movie!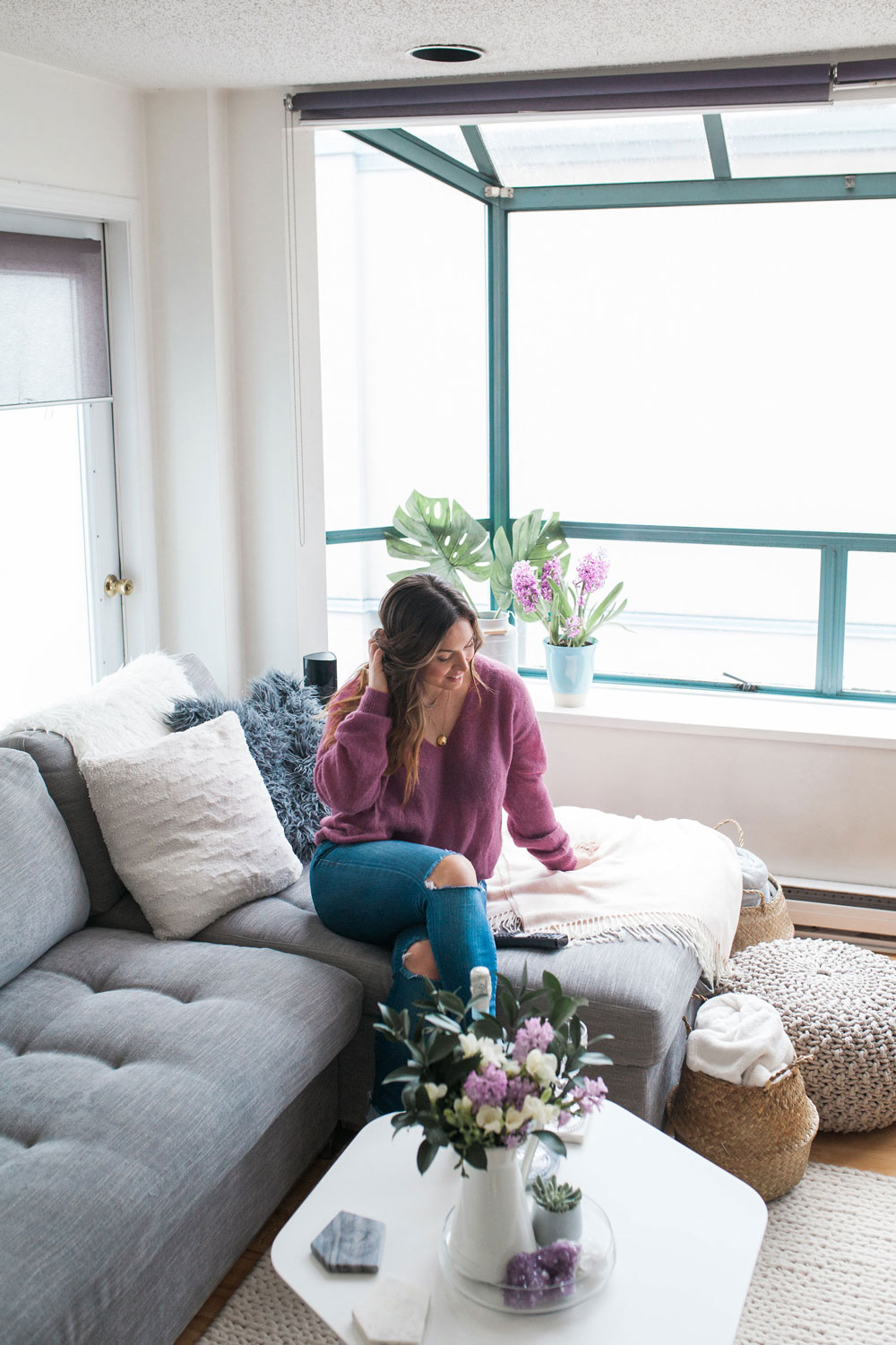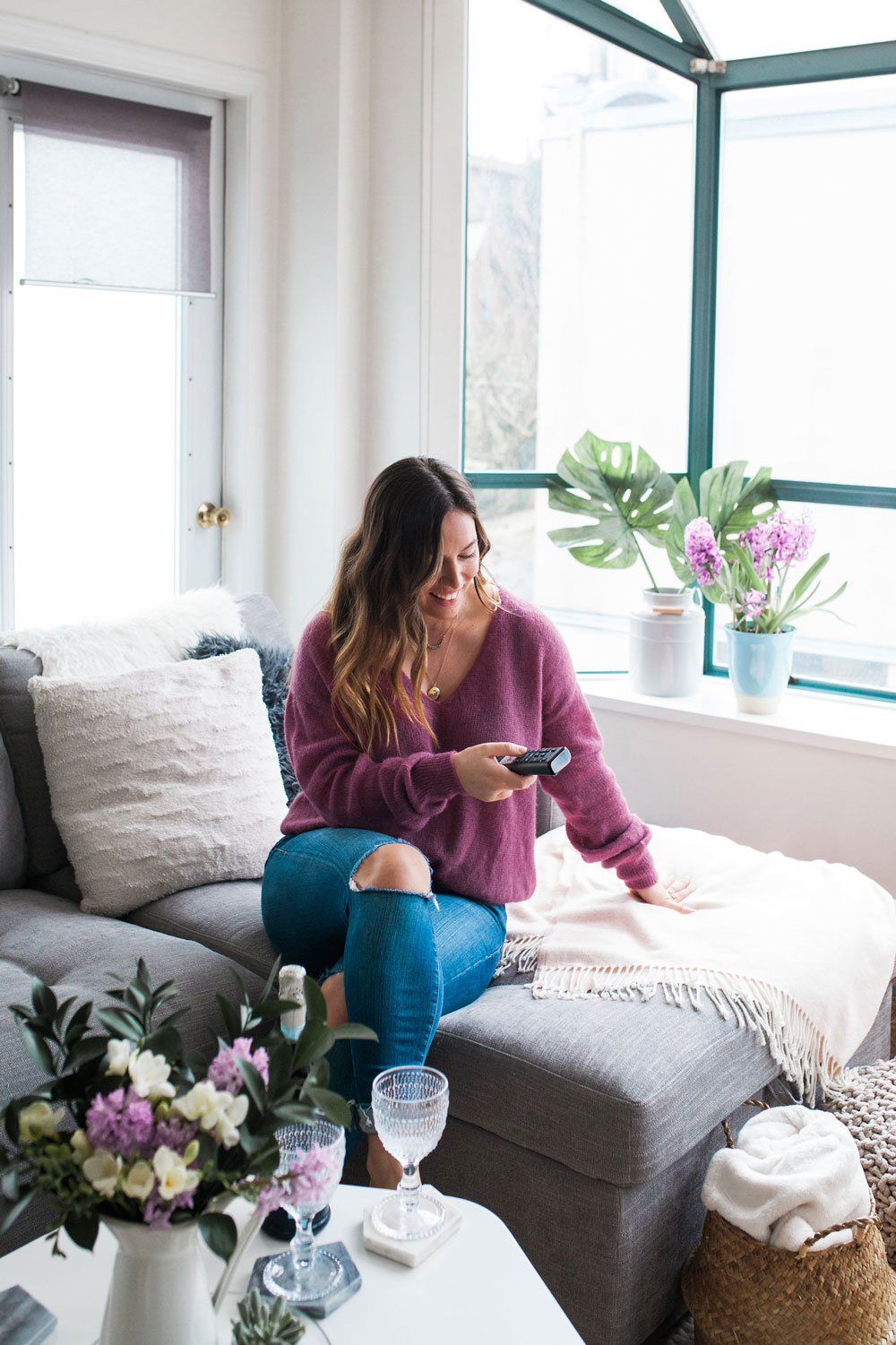 I'm so excited to be giving away a Shaw package that includes a 3-month Netflix gift card (amazing!!!) plus amazing swag like a Shaw water bottle, Shaw lip chap, Shaw hat and a Stuffed Shaw Bot (his name is Bit, cute!). I'll be giving it away tonight on my Insta at approximately 6:35PM PST so make sure you enter to win so that you can get a taste of Shaw's amazing service over the next few months!
This post was created in partnership with Shaw but all opinions are my own.        
Photos by Kat Willson