I think Frida Gianni did a fantastic job of capturing the brand's real identity in Gucci's 90th anniversary show yesterday. When I think of Gucci, the first word that comes to mind is luxury, and this show provided us with just that: incredibly luxurious yet very wearable 70's-inspired pieces.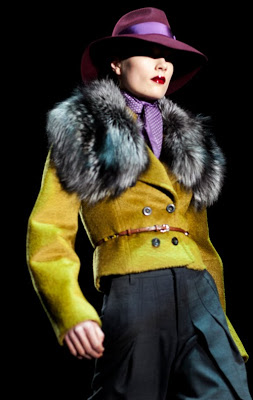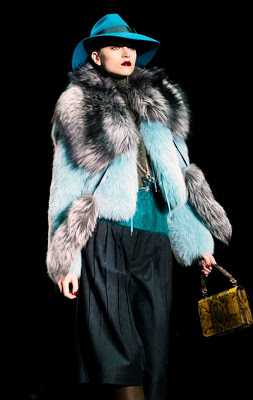 By the way, this collection was inspired by two extremely fabulous women: Gianni said that both Anjelica Huston (one of my faves) circa-1970 and Florence Welch of Florence and the Machine were major reference points for the collection. I feel like Florence needs to wear one of these dresses for a performance soon…you kind of have to when a collection uses you for inspiration anyway, but more than anything I think they're perfect for her! Fingers crossed.
Can't believe it's Friday already tomorrow…I recently decided to seriously cut back on going out so this is the first time in awhile that I don't have any party plans for the weekend. It's a great decision because I've honestly not really enjoyed partying lately (and my body could definitely use a break), but still, it's kind of sad! All I have to look forward to is a personal training session on Sunday, and given that as it is I'm already a weird, weight-lifting-obsessed freak, it's basically just another day in the life of Alex.
On the bright side, this weekend will be a great opportunity to catch up on school…nothing gets me going like reading 19th-century British literature and writing essays! I'll be having laughs (in my head in the privacy of my room) with James Joyce and D.H. Lawrence all weekend…jealous?
Images courtesy of The Sartorialist