So who watched the Oscars last night? I feel like this year's Oscars Awards ceremony was especially boring compared to past years, but like usual, I mostly was just in it for the fashion. I actually felt like a lot of the actresses really did a fabulous job with their outfits this year…for the most part, the dress choices were kind of fabulous, but some were breathtaking. Here are some of my faves!
Scarlett Johannson in Dolce & Gabbana
Natalie Portman in Rodarte
Mila Kunis in Elie Saab couture
Michelle Williams in Chanel Haute Couture
Mandy Moore in Monique Lhuillier
Jennifer Lawrence in Calvin Klein Collection
Hilary Swank in Gucci
Halle Berry in Marchesa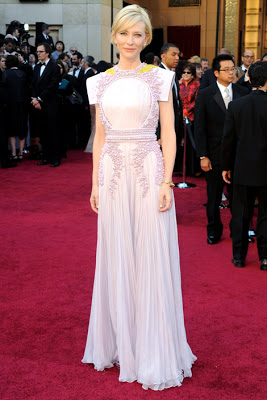 Cate Blanchett in Givenchy Haute Couture
Anne Hathaway in Vintage Valentino
A few girlfriends and I hit up the Oscar party at Cinema and had a great time watching the awards ceremony there. Congrats to Clio de la Llave, Jillian Crago, and the Donnelly Group for putting on such a fabulous event!

More than anything, I am just really proud of myself for pulling myself together and leaving the house. This is what I woke up to yesterday:

Seriously! Mother Nature stop screwing us around, it's supposed to be spring in a few weeks!
Hope you all had a fabulous weekend! xo
Images courtesy of Elle.com