So this is it…my favourite collection out of Fall 2011 RTW. Hands down. Miuccia Prada is a genius.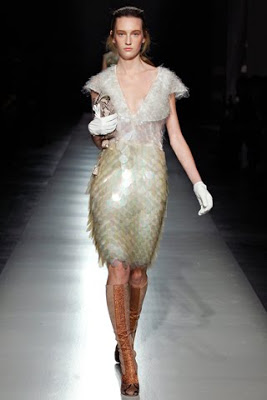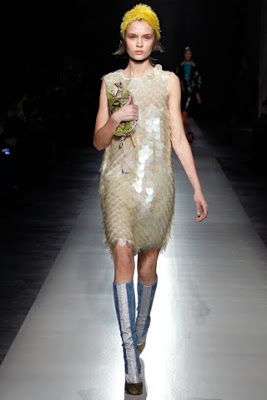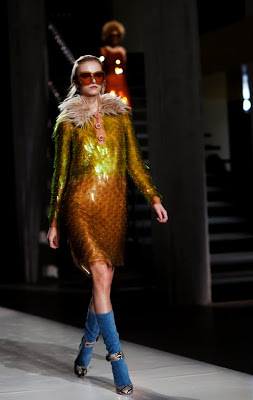 Like lots of other fashion-obessees, sometime I see a collection that inspires and absorbs me almost in the same way a favourite book does. There was Balenciaga Fall 2010, Jonathan Saunder Spring 2011…and now Prada Fall 2011! I can not stress enough how much I love this collection. I think the appeal for me lies in thejuxtaposition of the entire collection: futuristic details with classic shapes, preppy school-girl elements mixed with extreme glamour, etc. And those boots are bound to be the next "it" shoes!
So I'm sure you've all heard the news about John Galliano's suspension from Dior…so upsetting and unsettling. Check out this article if you haven't heard the news yet. Check out Scott Schuman's opinion on the whole matter too…I think he raises a few good points.
I really do hope it all gets sorted out soon and (fingers crossed) it was all just a giant misunderstanding. I'm sure we'll hear more details in the next week or so.
Happy Friday everyone! I'm enjoying another beautiful day here in Vancouver…hope it lasts through the weekend (though you never know, the city's weather is notoriously temperamental!). xoxo
Images courtesy of Style.com, The Sartorialist, Garance Doré