Red pumps…these will never go out of style.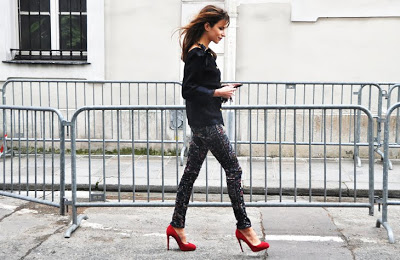 The beautiful Caroline Sieber in Sergio Rossi pumps. I destroyed my last pair and desperately want to replace them, let me know what your favourite brand for red pumps is so I can begin my hunt!
Oh and on a totally unrelated note, did everyone else hear that Kate Middleton and Prince William got engaged?! I'm a serious tabloids junkie, so I've been rooting for them via Hello! magazines for years…congrats to the two of them!
Image courtesy of Jak & Jil