I love fashion bloggers who give a lifestyle or concept edge to their blogs, and that's exactly why I'm loving the blog Love Aesthetics, with the lovely Ivania at the helm. She's a genius with DIY's – whether it comes to pulling off something different and unique with her outfits or making her own interior decor, she's always posting something that I've never seen before.
Her amazing makeshift rack – she found this branch on the street
in Brussels, brought it back to the Netherlands, painted it white,
and voilà: a beautiful and unique clothing rack.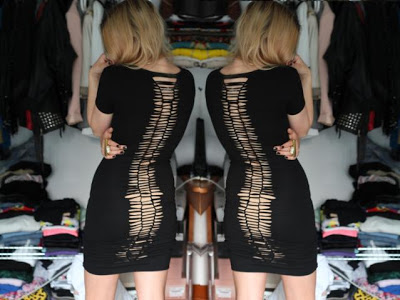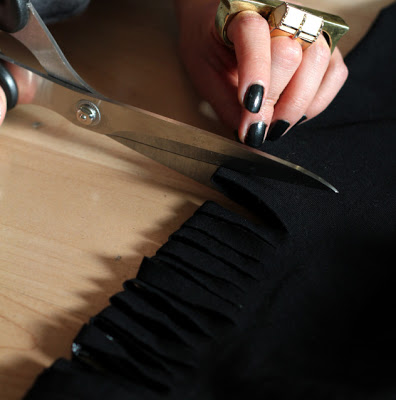 Doubled-up and layered T's:
one knotted large, one knotted small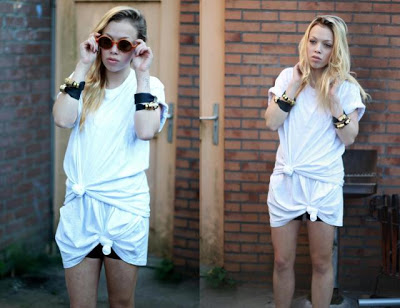 Some more amazing looks from Ivania: