I was just going over some of my favourite pics by The Sartorialist (I'm extremely dorky and save all pictures under the site/blogger's name…organization is cool, okay?) and got to noticing certain similarities between the people he chooses to shoot. First things first, obviously they all have amazing style…that one's kind of a giveaway. But then I remembered this gem (FYI, you'll have to open it and zoom in to read it…sorry, it's the only way it works!):

It's funny, but more than anything, it's entirely true. To prove this, let me direct your attention to Exhibit B, a shot Mr. Schuman posted this morning: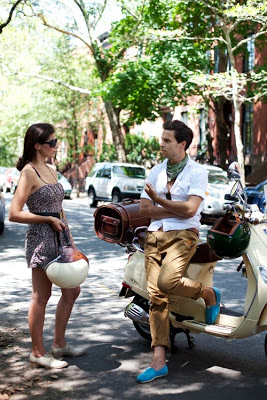 See? A sure-fire formula. Thanks to Refinery 29 for putting together such a useful and practical chart!
Images courtesy of The Sartorialist and Refinery 29