If forced to name the "star" of LookBook, I would have to say it'd be Louise Ebel from the wonderful blog Pandora. An art-history student from Paris, her goth-romantic looks caught on like wildfire when they began being featured on personal style sites a few years ago. And the ride's not close to over…the girl's even recently been immortalized on T-shirts for God's sake. She's basically a personal style icon and a beacon of Parisian-chic in the blogosphere.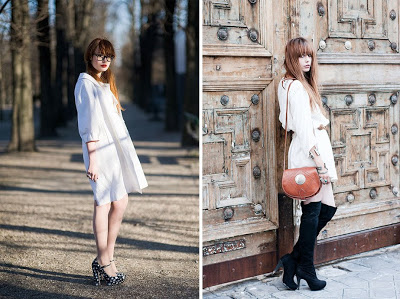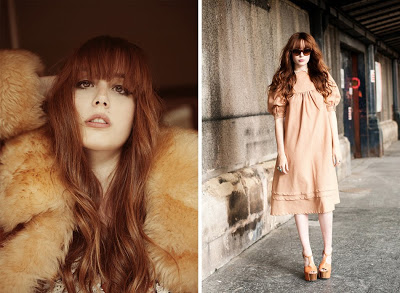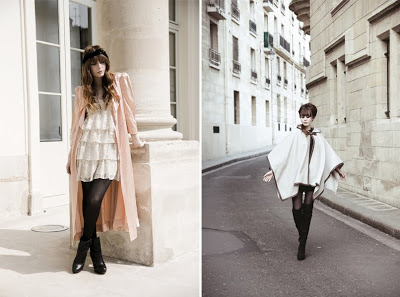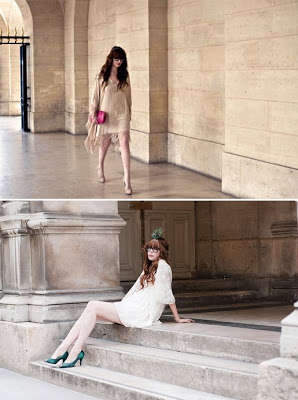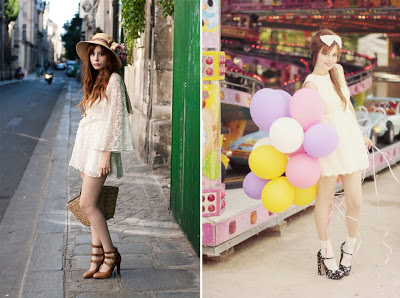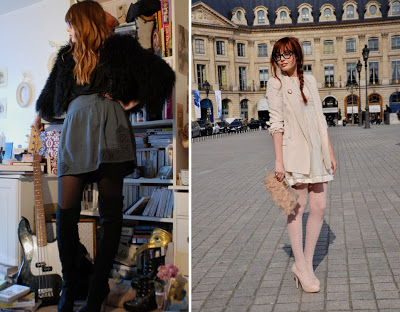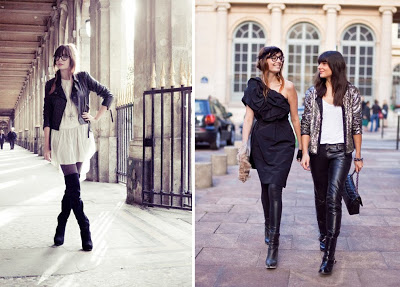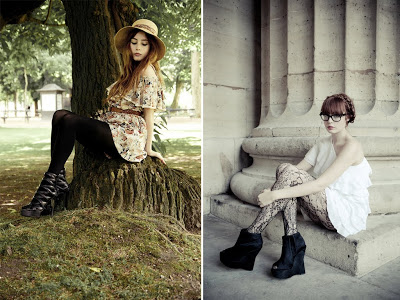 A very good friend of Alix from The Cherry Blossom Girl (Louise was a bridesmaid at Alix's wedding recently), they sometimes join their super-femme-Parisian-powers together to create these beautiful collaborations, such as this light vs. dark carnival shoot: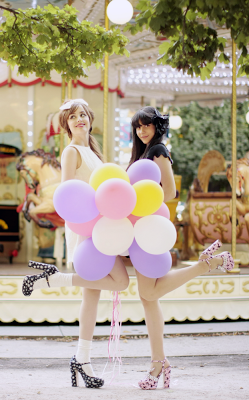 Be sure to bookmark Louise's blog if you haven't heard of it already! Her outfits never fail to inspire and impress me – she always approaches fashion with such a love for the art of dressing up and it really shows in her amazing and unique looks.
Images courtesy of Pandora and The Cherry Blossom Girl