Nothing is cooler than concept/challenge blogs, and this one is particular is so inspirational. The face behind New Dress a Day is Marisa, a 30-something fashion-obsessed woman who last year decided to attempt something that few of us would ever even joke about: a $1 per day clothing budget for a whole 365 days (aka my own personal hell).
She thrift-store/garage sale dives for these $1 purchases everday. Usually, the pieces she starts out with are the kind of things you'd buy for a costume party. Seriously. Check out the pics below. But somehow or another, with the help of her sewing machine and her insane creativity, she turns them all into incredibly cute outfits.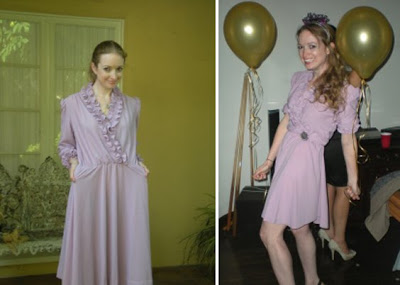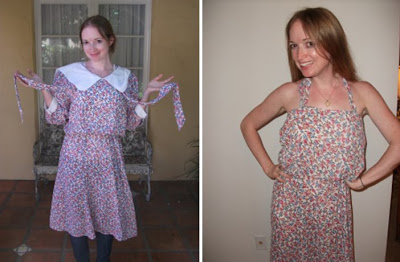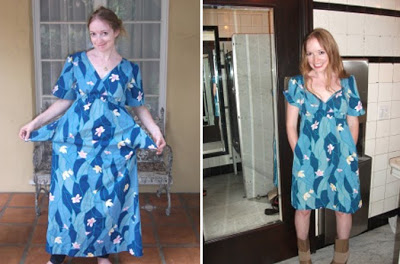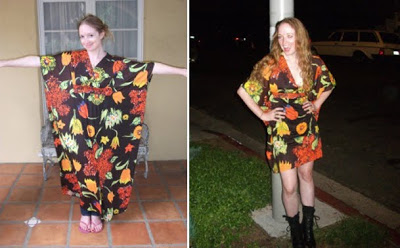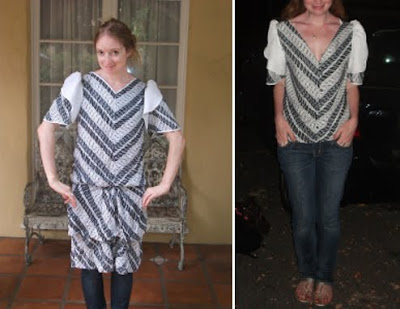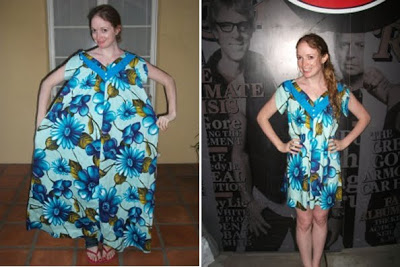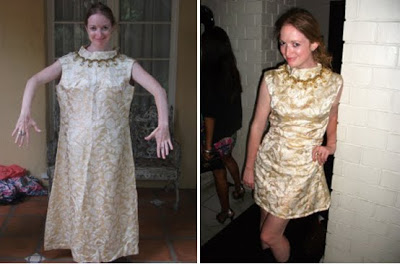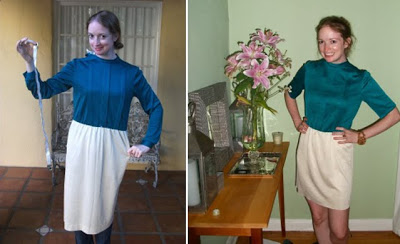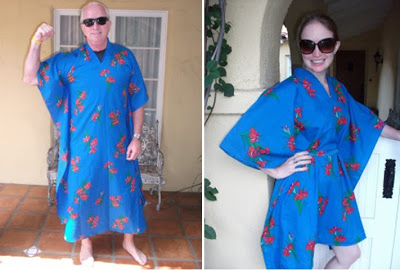 Aside from the sheer wow factor of what she does, I think that her blog is a real testament to what fashion should be all about. Marisa's approach to fashion is not about labels or money. She demonstrates that you really don't need to have a ton of money to be able to creatively express yourself with fashion, and that sometimes, you can make more of an impact by simply being resourceful and making your clothes personal.
Unfortunately for me, I failed my Home Economics class in high school, so I will never be a sewing wizard like she is. But still…the whole point is to just experiment, try something new, and see what comes out of it!
Be sure to check out her blog, she's still got 103 outfits left to create!
Images courtesy of New Dress a Day