Featured in Refinery 29's Link Love page, summer goals is this really sweet site that documents two girls' goals and plans for the upcoming summer.
These are some of their pictures depicting what they'd like to do: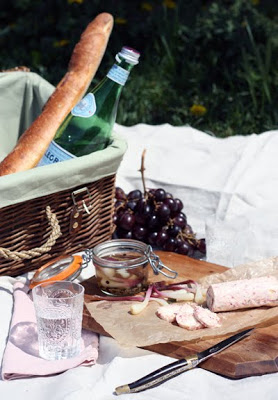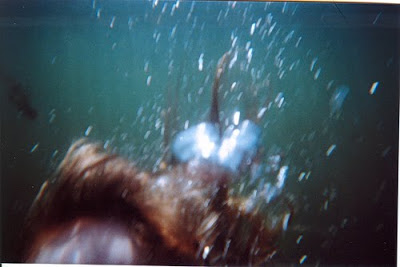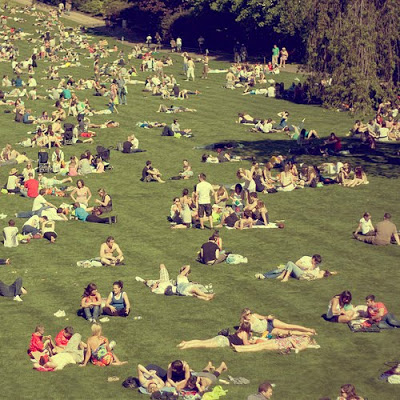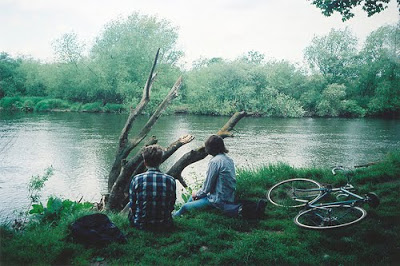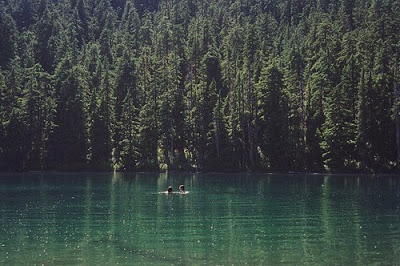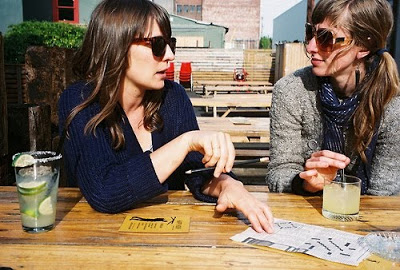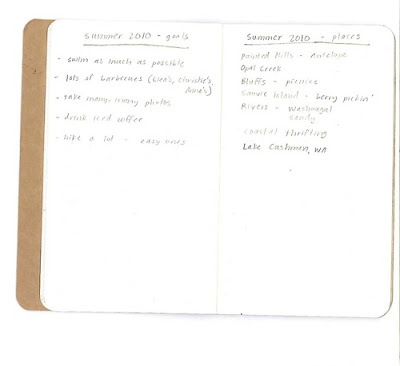 It got me thinking about what I want to do this summer. Most years, I'm already well into summer-mode by now and would have gotten a good start on my "summer bucket list". Last year, for example, I'd already gone to a music festival, done a couple bike trips, had an amazing tan, and was basically living on the beach.
Flashforward to now…it's June 1st and I am sitting here on the couch, pale as can be, glaring at the grey, rainy sky (the people in the building across from me must think I'm demonic as I basically end up glaring directly at them…woopsie!).
I definitely think I'm due for a bit of cheering up, and thanks to the delightful Anne & Christine from Summer Goals, I have been inspired to make my very own Summer 2010 Bucket List!
My Extremely Great Summer 2010 Bucket List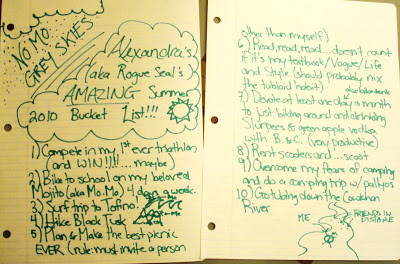 And for those of you who are wondering, yes I am aware that I write like a five year old child. Just so you know though, poor handwriting is the hallmark of a good writer.
All right, so I may have made that little tidbit of information up myself, but I don't really think it detracts from the wisdom behind it.
Images courtesty of http://summergoals.tumblr.com/