I think Georgia May Jagger is so incredibly gorgeous. She's the epitome of a modern-day Lolita with her Brigitte Bardot looks: the flaxen blonde hair, pouty lips, and of course, her trademark gap. Her iconic dad and mum definitely add to her appeal too…just a bit.
Even the Kaiser is on the Georgia train…he decided to send her down as the finale to his most recent resort collection (to the music of her father, no less).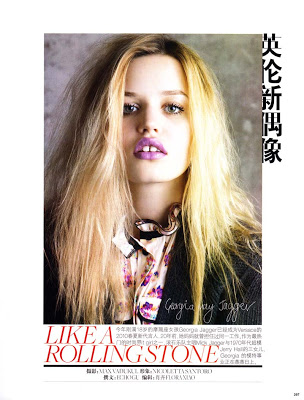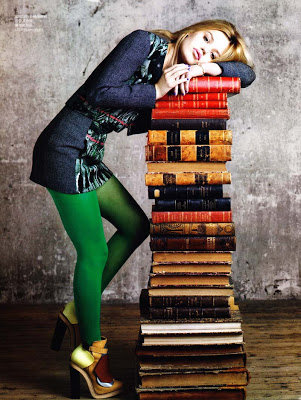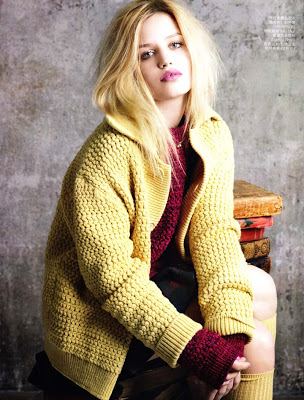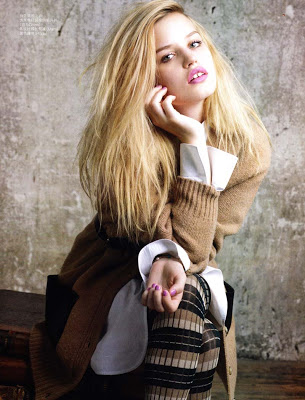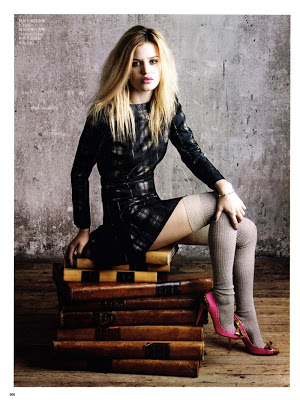 These latest shots are from Vogue China. I'm loving the lilac lipstick!
Also, I wanted to thank the lovely Brooke for featuring me on her site…check out her post and see her take on the belted scarf!
Images courtesy of rdujour.com