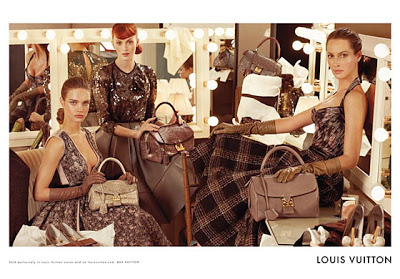 If you've read my blog from the beginning, then you probably already know about my love for Louis Vuitton with the fabulous Marc Jacobs at the helm. Being a curvier girl myself, nothing makes me happier than seeing beautiful clothes that are meant to be worn on womanly bodies.
That's why I love these just-released pictures from Louis Vuitton's Fall 2010 campaign…not only are the models such amazing picks (Christy Turlington, Karen Elson, and Natalia Vodianova), but the mood and clothes are exquisitely refined and lady-like as well.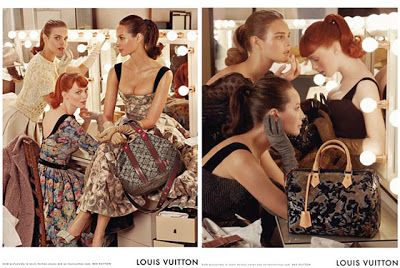 The campaign was shot by the iconic Steven Meisel.
Images courtesy of nymag.com/fashion