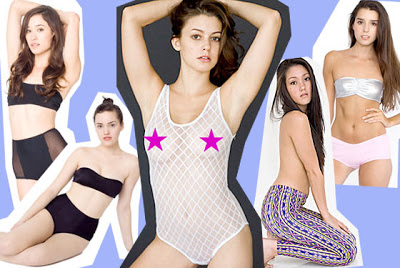 By now, I'm sure that most of you have heard of American Apparel's controversial hiring policies. Whether or not the alleged policies are entirely true or not, I would be pretty confident (and by that I mean up to 99% confident) that there is at least a sliver of truth in the accusations.
I should preface this post by admitting to the fact that I just got my wisdom teeth extracted and that the surgery has probably added to my anger with this whole matter…as a general rule, not being able to eat solid foods will pretty much always make me grumpy. But regardless, as someone who spent years working in an industry where a particular look was essentially forced upon employees, I think a lot of my disgust with these purported policies is pretty sound.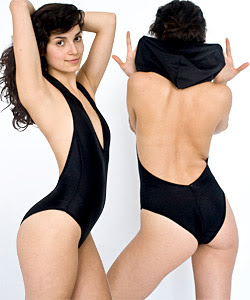 Here's just one example of the guidelines that are apparently given to female employees:
a) Makeup is to be kept to a minimal- please take this very seriously. Liquid eyeliner, pencil eyeliner and eyeshadow are advised against; mascara must look very natural (ie. should not be clumpy or a color that does not compliment your skin and haircolor). Blush must not be overdone- should not have glitter or sparkles. Liquid foundation is prohibited (undereye concealer is understandable if it looks natural- ie. not clumpy or caked on, must match your skin tone). Please do not use a shiny gloss on your lips; any lipcolor must be subtle.
b) Eyebrows must not be overplucked. Full eyebrows are very much encouraged. Please do not dye your eyebrows a different color.
c) We encourage long, healthy, natural hair, so please be advised of the following:
-Hair must be kept your natural color.
-Blow-drying hair excessively could cause heat damage, so this is advised against.
-"Bangs" or "fringe" are advised against. It is not part of the direction we're moving in.
Another delightful little tidbit about the way they allegedly treat their employees:
Not only did they police our clothes but our eyebrows, makeup, nails and hair color. They also openly mocked employees by posting photos of them online. Our store consultant also on several occasions told girls to lose weight or told them they were "too top heavy for crop tops."
Obviously, I think it's totally reasonable to ask employees to stick to reasonable dress codes, but to disallow dying your hair or using lip gloss is entirely a direct suppression of personal expression.
I could see how some people might argue that these guidelines aren't all that bad as at least American Apparel is pushing a "natural" look and not forcing the girls to overdo it in terms of makeup or hair styling, but to me, the problem isn't what look they're pushing but the fact that they're pushing any look at all. I feel like it demonstrates total lack of care or concern for their employees' well-being.
Having been in a similar position myself I can personally attest to how demeaning and insulting it is to have your personal appearance criticized because you're not fitting into a company's "box" (case in point: I was told several times that my hair's natural texture was not "work appropriate" – since when is slightly wavy hair offensive?).
So all of this raises the question: what do we do if all of this is true? I love American Apparel as much as the next person, but if they really treat their employees and potential hires in such a shallow and admittedly horrible way, I don't know how comfortable I'd feel about buying their clothes anymore. Would a boycott be underway with other people in the fashion community?
Anyway, I should probably go back to icing my jaw, drinking smoothies and watching "Say Yes to the Dress", so I'm going to stop thinking about all this and concentrate on recuperating. I hope you all have a lovely Tuesday, send healing wishes my way!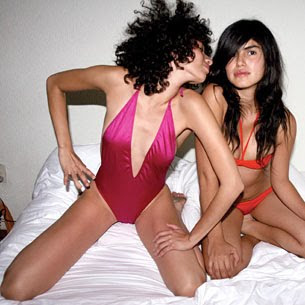 Also, for those of you who are interested, The Cut is going to be speaking with Dov Charney, the CEO of American Apparel, about this issue later today, so you can expect an article about it either today or tomorrow!
Images courtesy of American Apparel and nymag.com/daily/fashion/