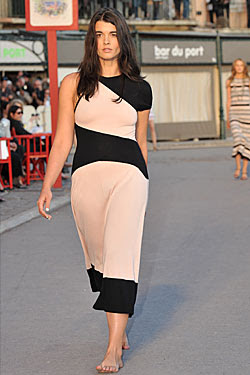 In the wake of Karl Lagerfeld's surprising decision to use "plus-size" model Crystal Renn in his Chanel Cruise collection, I think that the fashion industry needs to collectively come together and banish the label "plus-size".
Seeing Crystal Renn amongst all the other models at the Chanel Cruise show, I really struggled to notice that huge of a difference. She certainly is more curvaceous, but then again, Lara Stone is certainly curvier than the average model…is anyone labeling Lara as plus-size?
Instead of being a "plus-size" model, why can't Crystal simply be a model? She may have a slightly out of the ordinary body within the fashion industry, but at the end of the day, she looked just as beautiful as all the other models and, thanks to her stunning proportions, she showed off the clothes just as effectively. Really, when it's on the runway, it's all about presenting the clothes anyway.
As I have mentioned before, I personally am not a fan of using "plus-size" models who look unhealthy or borderline obese for the sake of adding shock value to a show. However, if someone is a legitimately amazing model with a great body, then call them exactly that…a model. Leave the "plus-size" out and contribute to the development of a more accepting fashion industry that embraces more than one shape.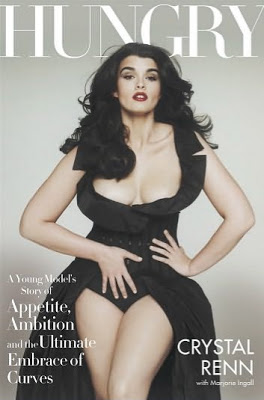 Images courtesy of nymag.com and fashionindie.com