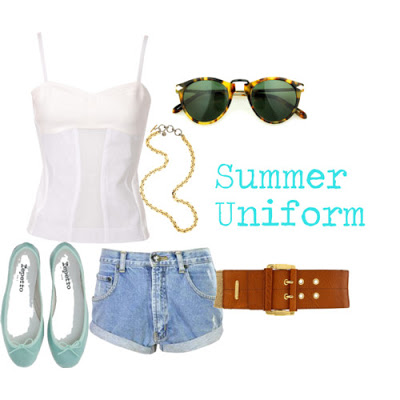 1. A Wilfred bustier camisole (I currently own seven of these in different colours…honestly the best layering piece ever. Check out Wilfred, one of Canada's favourite brands, here)
2. Vintage denim cut-offs
3. Leather flats in either turquoise, muted gold, or cognac
4. Sunnies
5. Vintage gold and pearl chain
6. Brown leather belt
Worn with either a vintage grey purse, my Marc by Marc Jacobs olive leather bag, or my cognac Badgley Mischka tote with gold hardware detailing.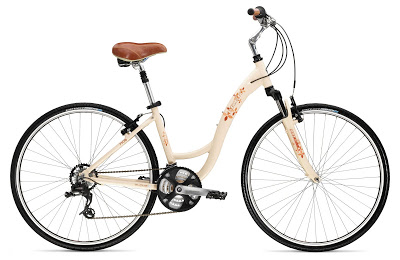 With some slight variations from day-to-day, this is basically what I live in during the summer. It's perfect for my current lifestyle because it's easy to bike in, and that's how I get around most places. My beloved bike's name is Mojito (a Trek 7100 WSD). It's the same one as the bike pictured here but in a mint green colour (hence the name "Mojito").
So tell me…what are your summer uniforms and how do they fit in with what you currently do?